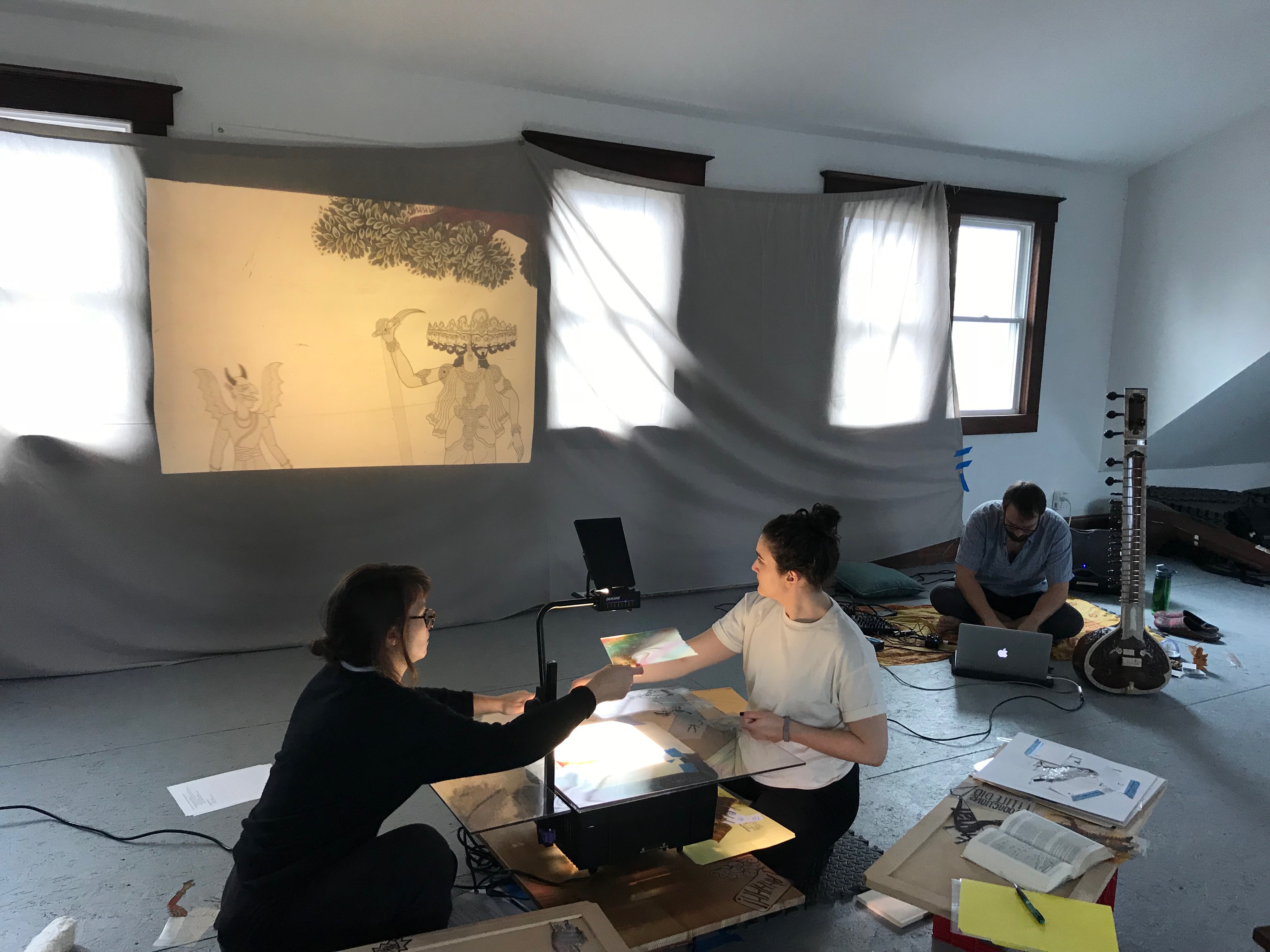 Little Did explores the nature of cross-cultural collaboration with a selection from The Ramayana, an epic poem familiar to over a billion people. Using live sitar and overhead projectors, the company presents shadow puppetry in raga form.
Our first, ten-minute excerpt of the piece premiered as part of Rachel Feinstein's "Last Days of Folly" event in Madison Square Park on September 3, 2014 (sponsored by Performa). You can see our premiere performance below. In 2016, Little Did reprised a revised version of our Ramayana piece at Threes Brewing bar and event space in Brooklyn. The performance was part of Isaac Gillespie's music residency which also featured an original mask piece by Sara Jane Munford. In 2017, we performed it as part of Chinese Theater Works' Shadow Slam.
Now, Little Did is hard at work expanding and rethinking our piece as part of the OBJECT MOVEMENT Puppetry Festival at the Center at West Park. We've enlisted the help of incredible Indian collaborators in the fields of design, music and puppetry to create a piece that's artistically curious and culturally sensitive.
Stay tuned to our social media pages for updates on our premiere run on May 25, 27 and 29. There's even a Saturday matinee for this all-ages event! Come to hear this familiar story told in a new way or hear it for the first time, guided by "video narrators" from Bengal, puppetry styles from Kerala and music from Jaipur.
Watch: The Ramayana
Photos: Jane B Clausen